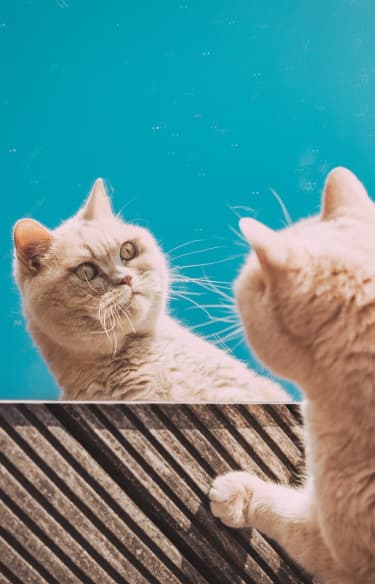 GoodFriend
Reimagining the pet care industry with a two-sided marketplace
Scope
Design System
Web SaaS Development
About
Kinship is a coalition of brands using data to reimagine the pet care industry. We partnered with Kinship to create GoodFriend: a two-sided marketplace where pet owners can search for nearby pet care providers, view their real-time availability, and book appointments.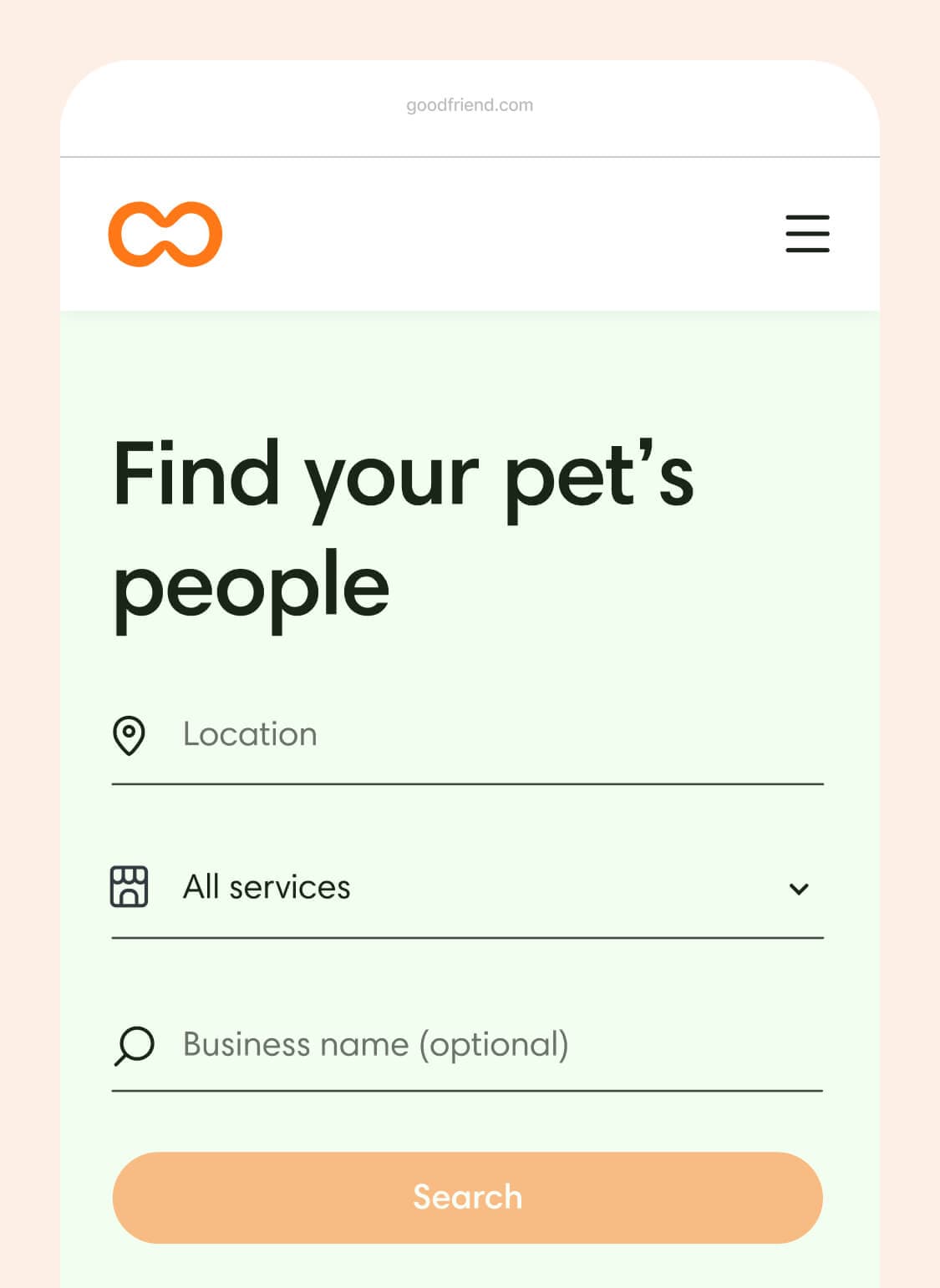 We created nearly every aspect of the platform: from their website and mobile apps to the data architecture and service integrations necessary to power its search and booking features.
Building a Two-Sided Marketplace
UX/UI
We mapped out and user-tested interfaces for both GoodFriend's website and mobile app.
We also created colorful visual designs reflecting Kinship's brand identity and featuring many crowd-pleasing pictures of dogs and cats.
We built a robust tool allowing pet owners to search for pet service providers, sort results by geographic proximity, and view their location on a map.
Location Based Search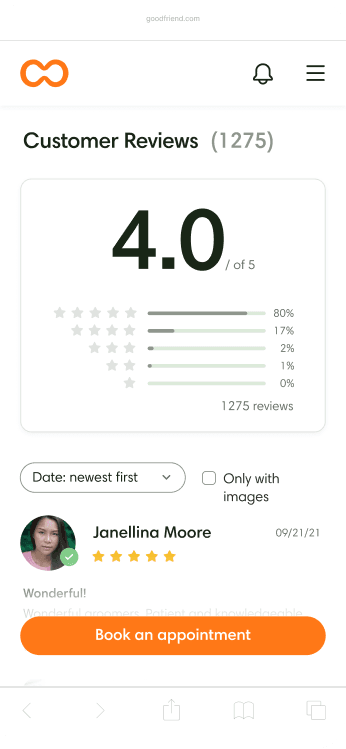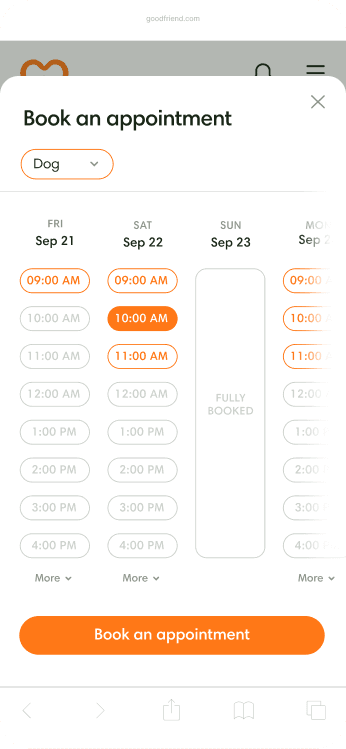 Information such as service offerings, pricing, and customer reviews can be found on the platform's business pages, which can be easily updated by the provider.
Business Pages
Booking
GoodFriend's booking system allows customers to view providers' real-time availability, select specific services, find open time-slots, and book an appointment.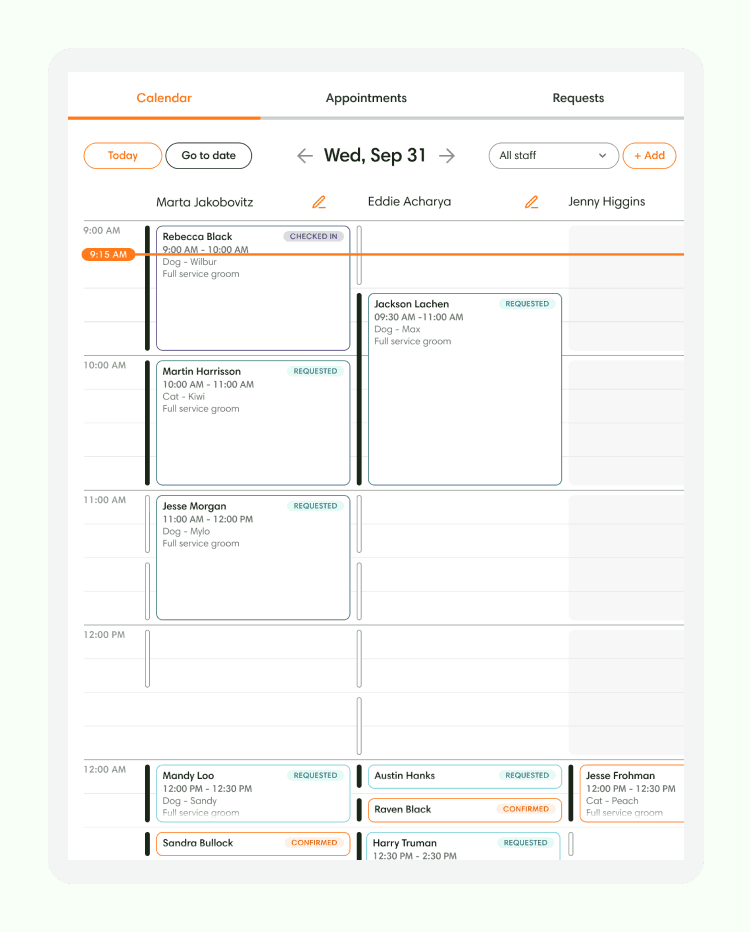 Our research showed that pet care providers' schedules are highly flexible due to the variety of services they offer and the different kinds of pets they serve. GoodFriend's provider-side scheduling system was built with this kind of flexibility in mind. We added features such as separate appointment 'lanes' for different kinds of services, pets, and staff members, as well as a variety of tools to help providers manage their appointments and address scheduling conflicts.
Provider Scheduling System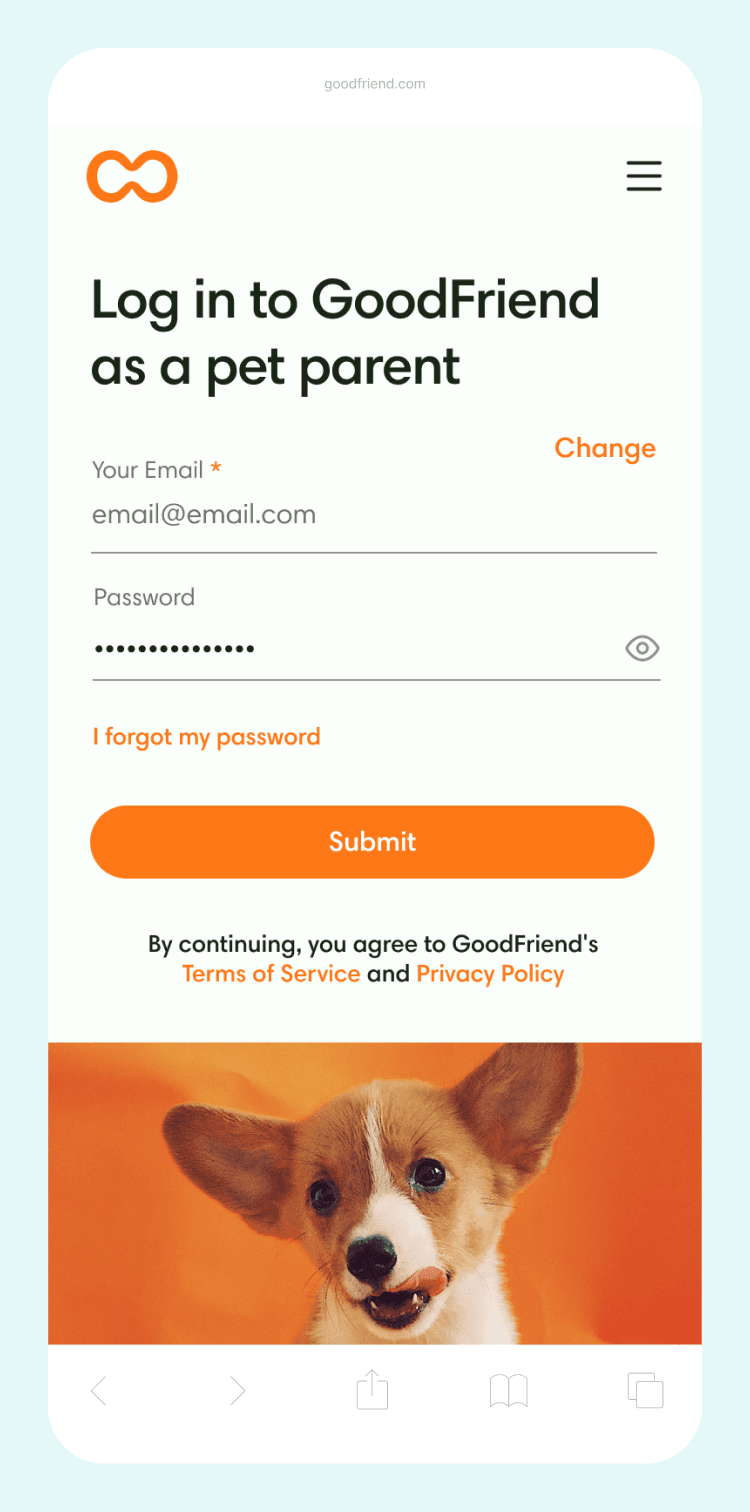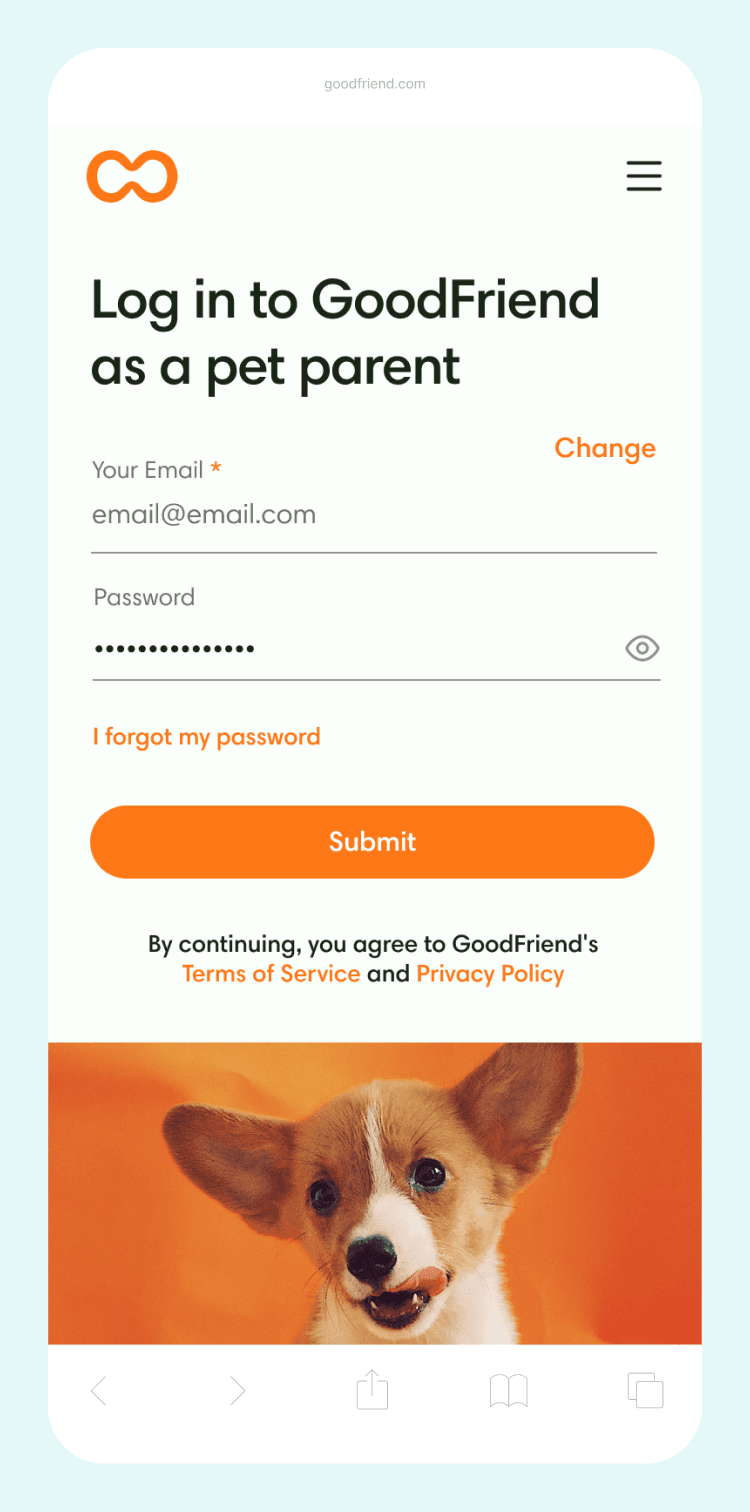 We set up a unified authentication system so customers and providers can access all of Kinship's products with a single user account. SSO improves usability and security, as well as offering opportunities for cross-product marketing.
Single Sign-On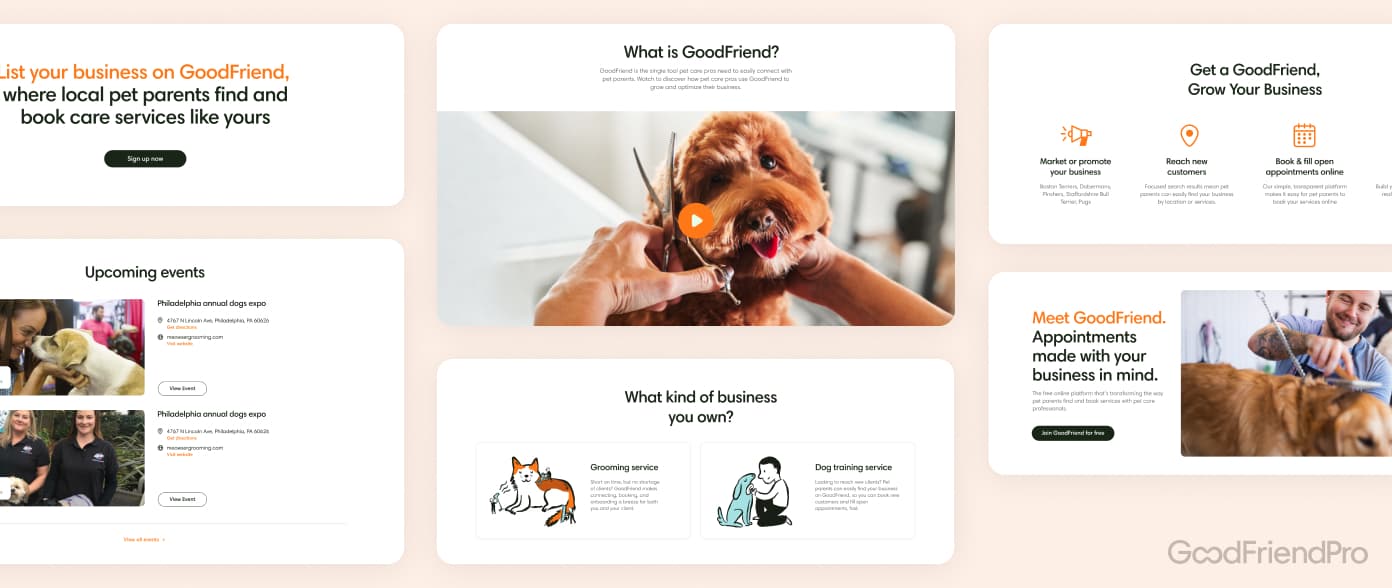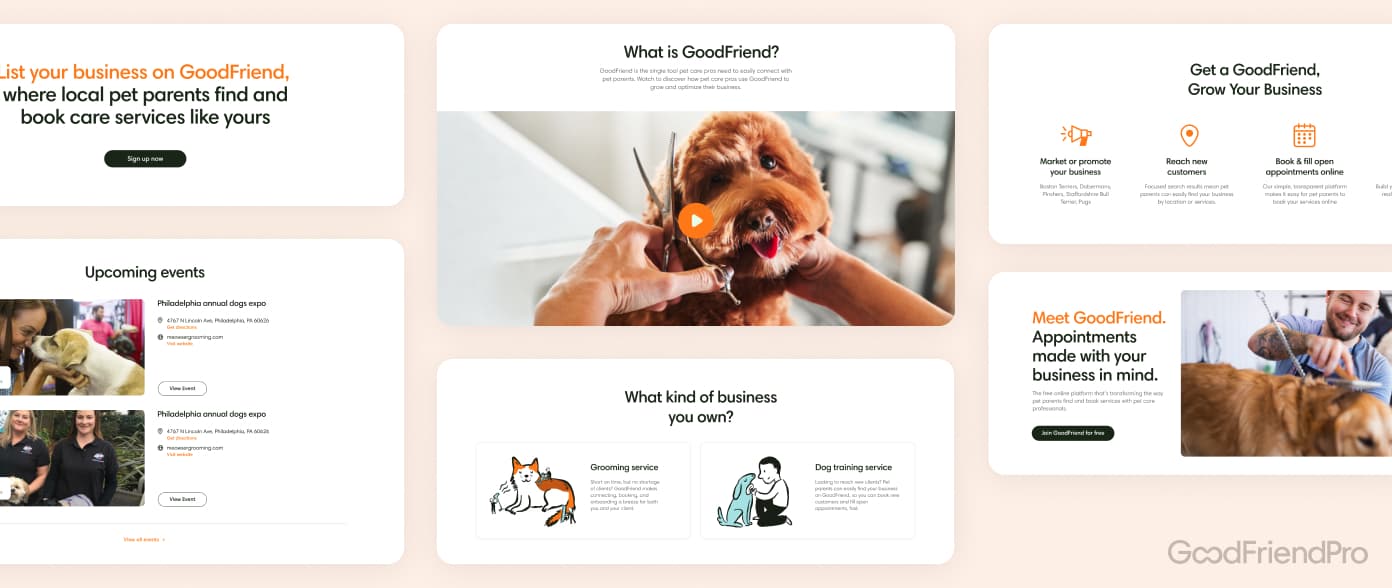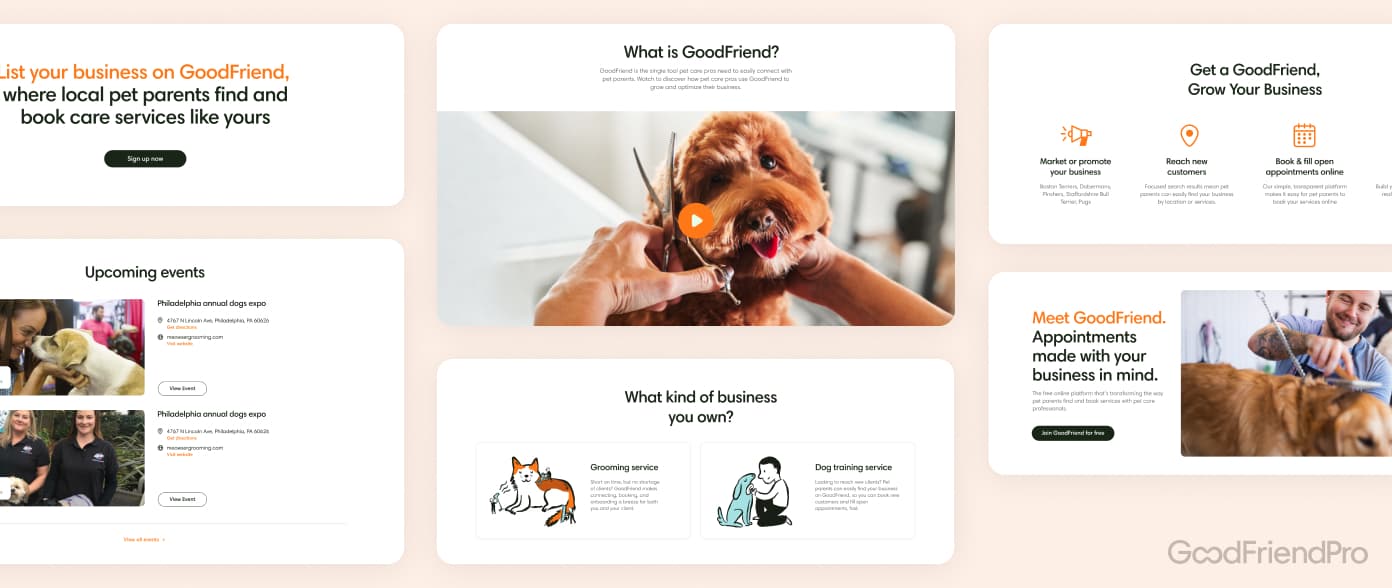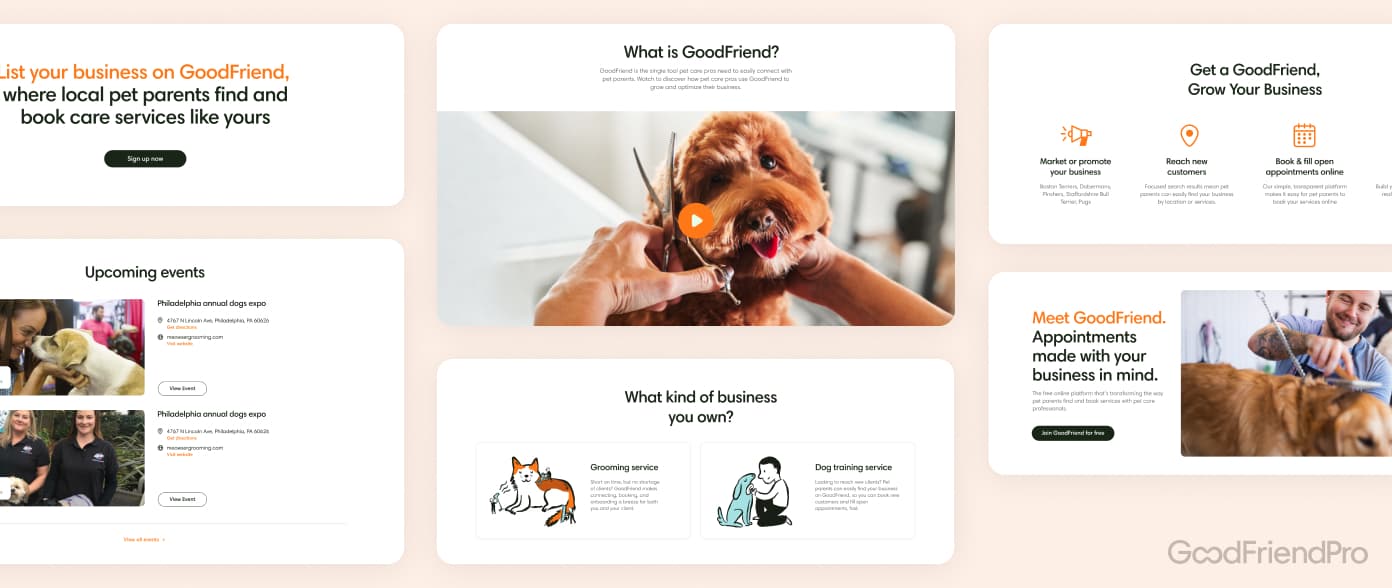 A two-sided marketplace is only viable when it's adopted by a critical mass of vendors. To help grow the platform's community of providers, we created the GoodFriend Pro site. The site offers exclusive support services, tutorials, blogs, live events, and other content to boost provider engagement.
The GoodFriend Pro Site
"Our project could not have existed without the Graveflex team. They are true partners, and have deep expertise that contributed strategically to our product while executing at a high level. They delivered a world-class, complex product in a relatively tight timeline. I don't know if I'll ever launch a more sophisticated and beautiful MVP again in my career because of the impossibly high bar they set on this project."
- Christopher Gonzalez, Former Director of Product @ GoodFriend / Kinship & Current Head of Finance @ A.Team