Community Grand Rounds
Telling a story of an organization's fight for health equity
About
Launched in collaboration with the western Michigan-based Spectrum Health system, Community Grand Rounds (CGR) is a non-profit advocacy organization working to build awareness about the effects of systemic racism on the health communities of color.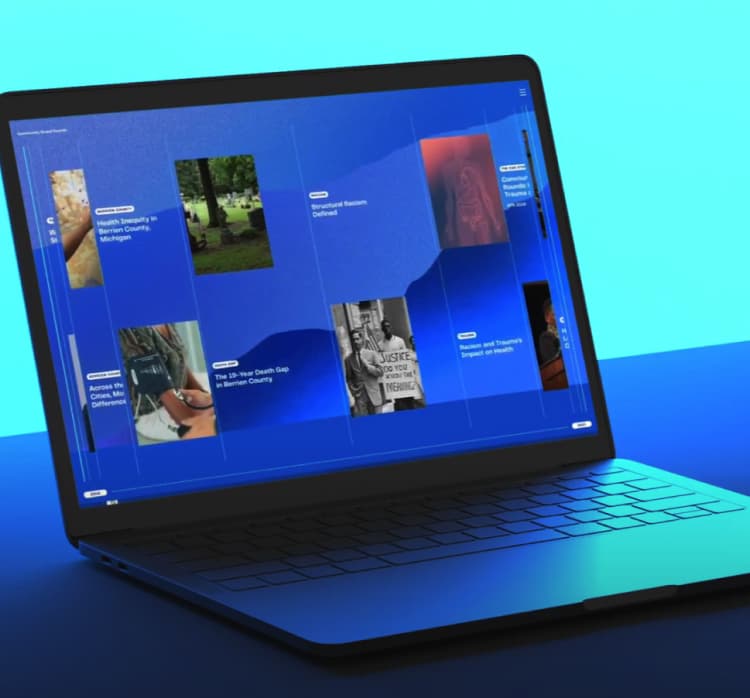 CGR has been hosting public talks by health equity thought leaders and organizing community-based conversations on the relationship between systemic racism and population health. They asked us to create a website to showcase all of their work and convey their journey as a visually engaging narrative.
Overview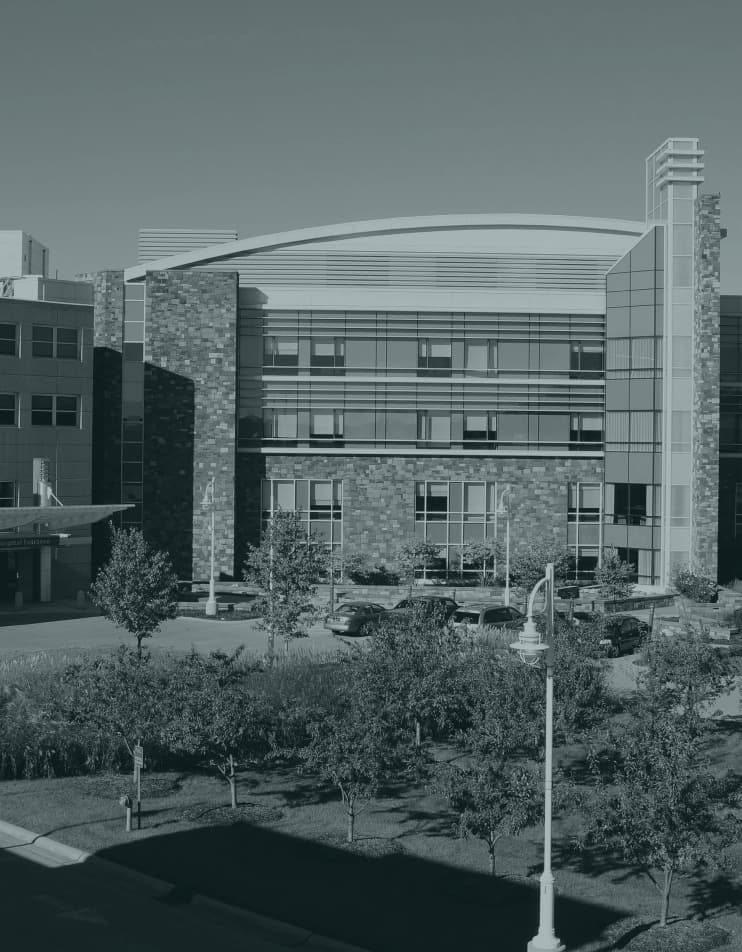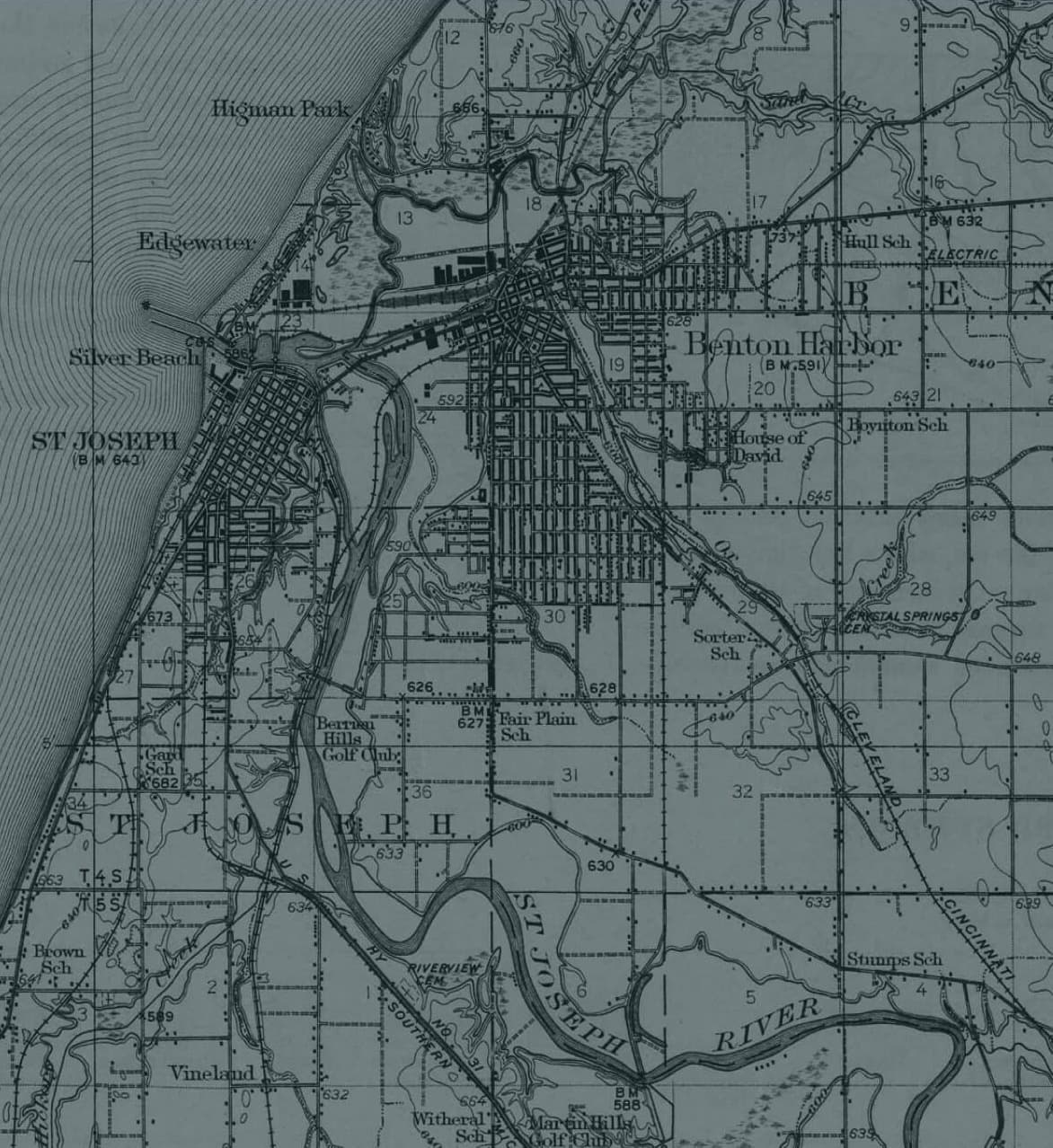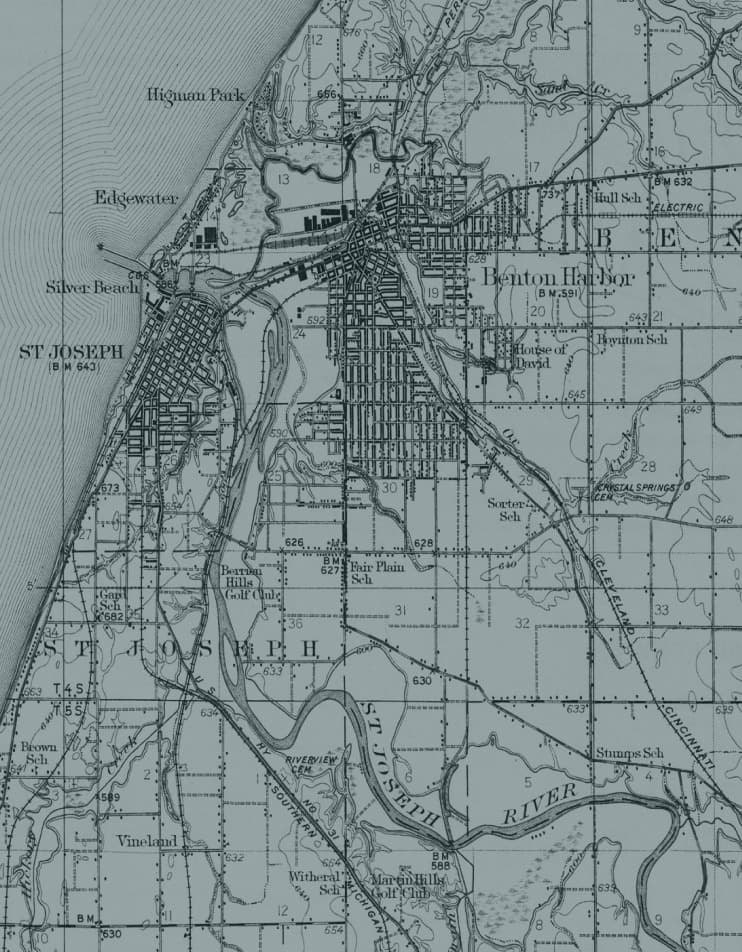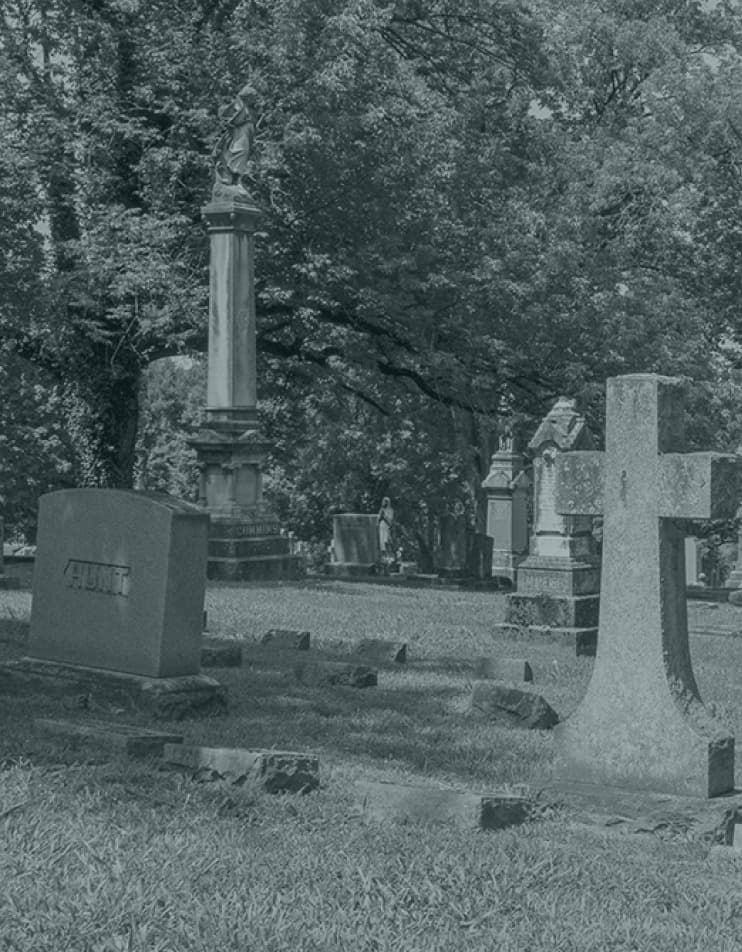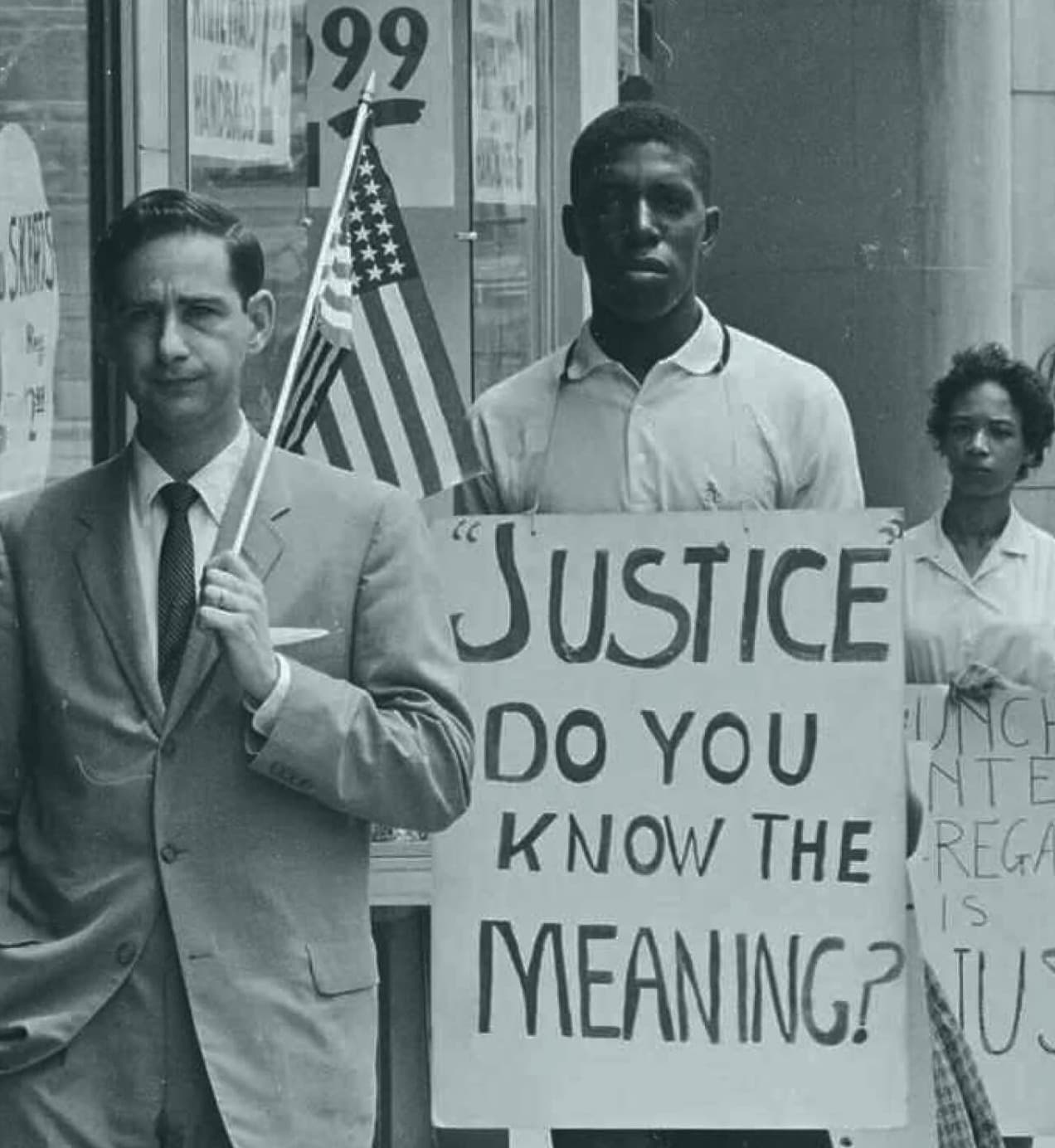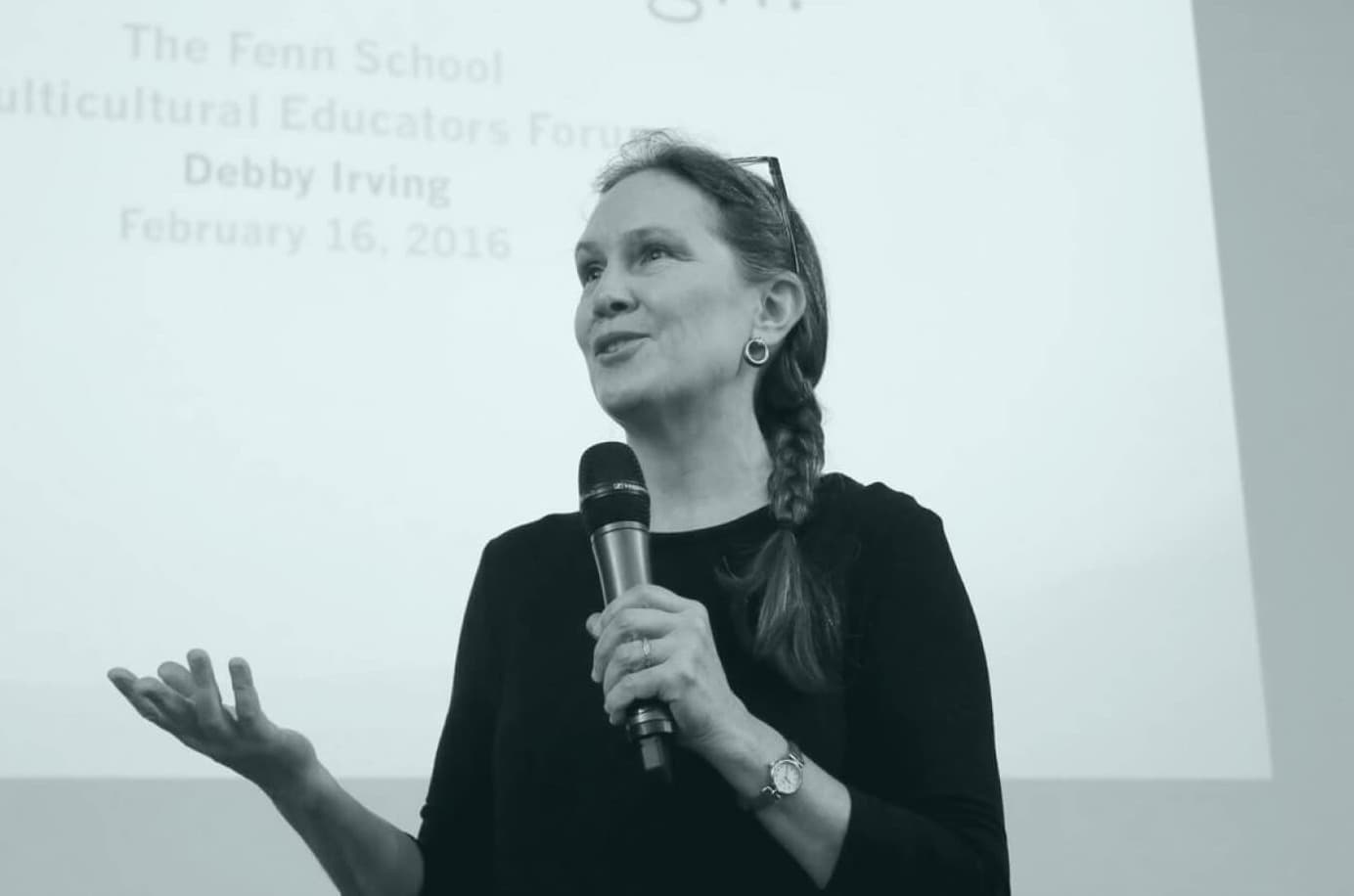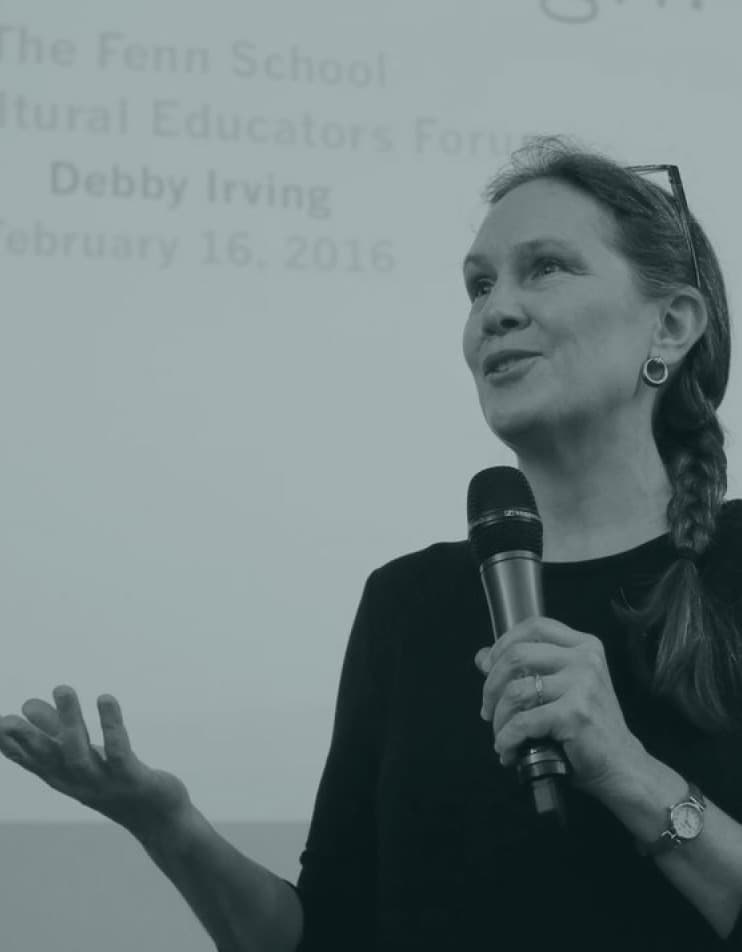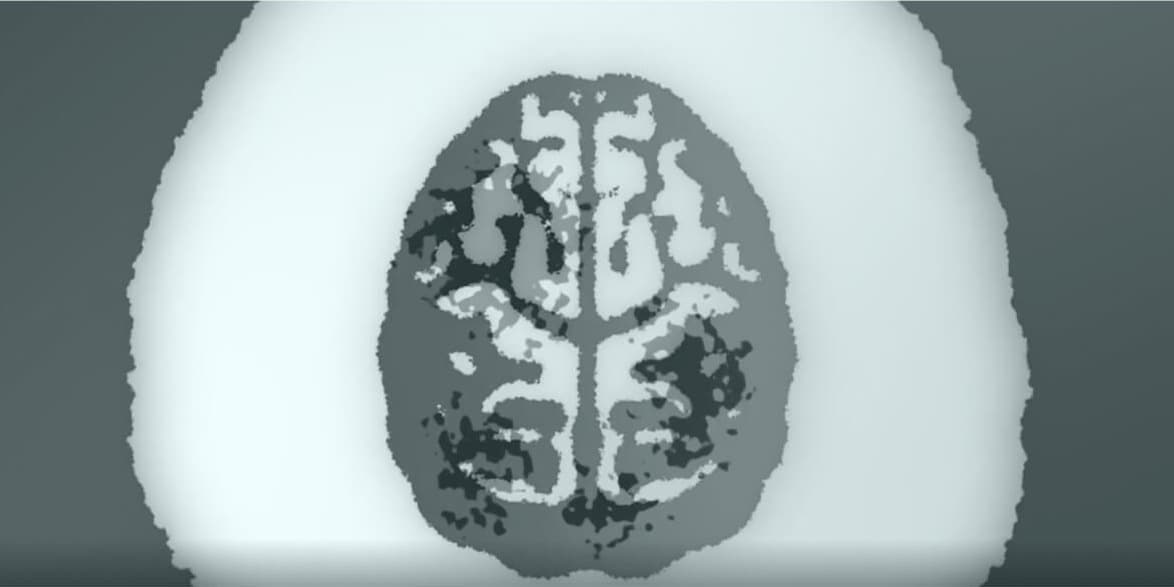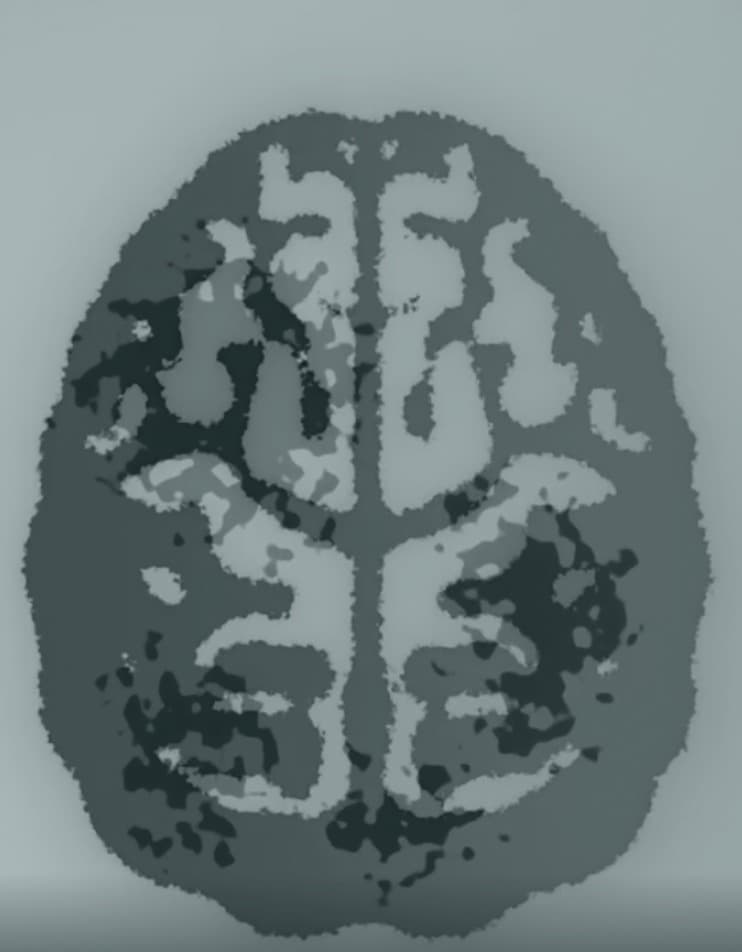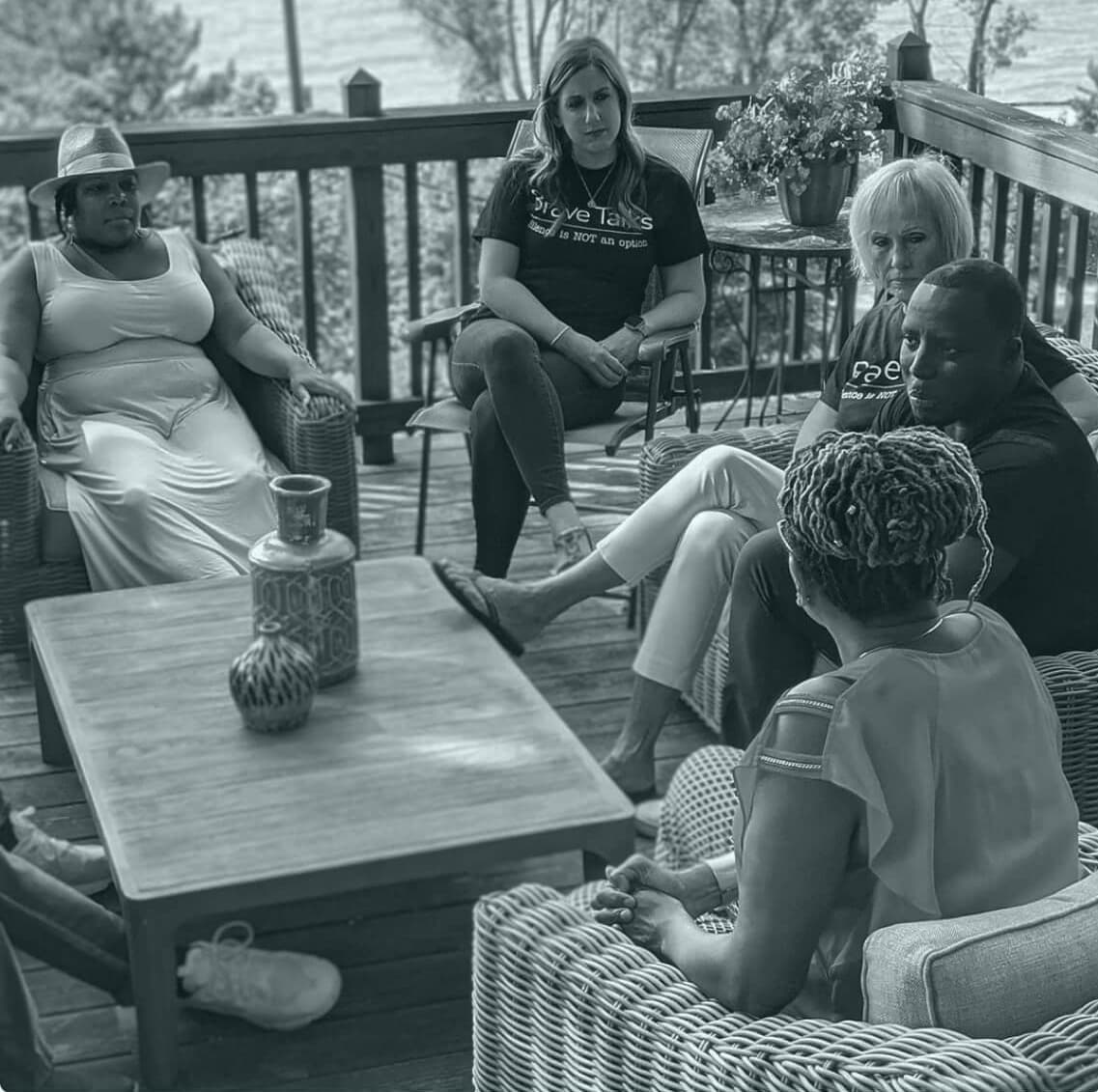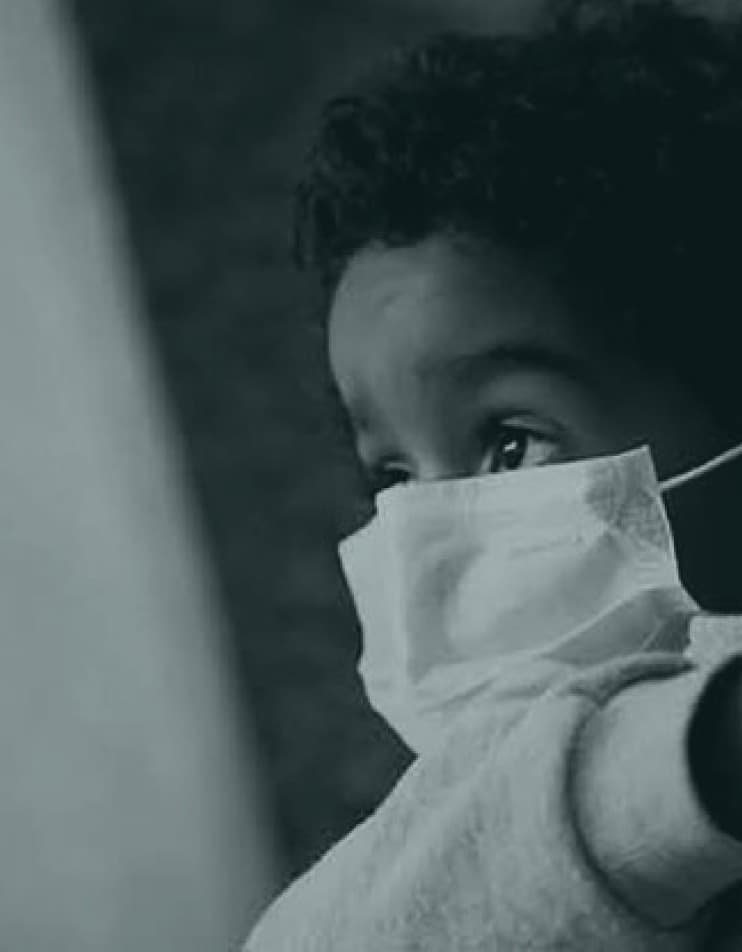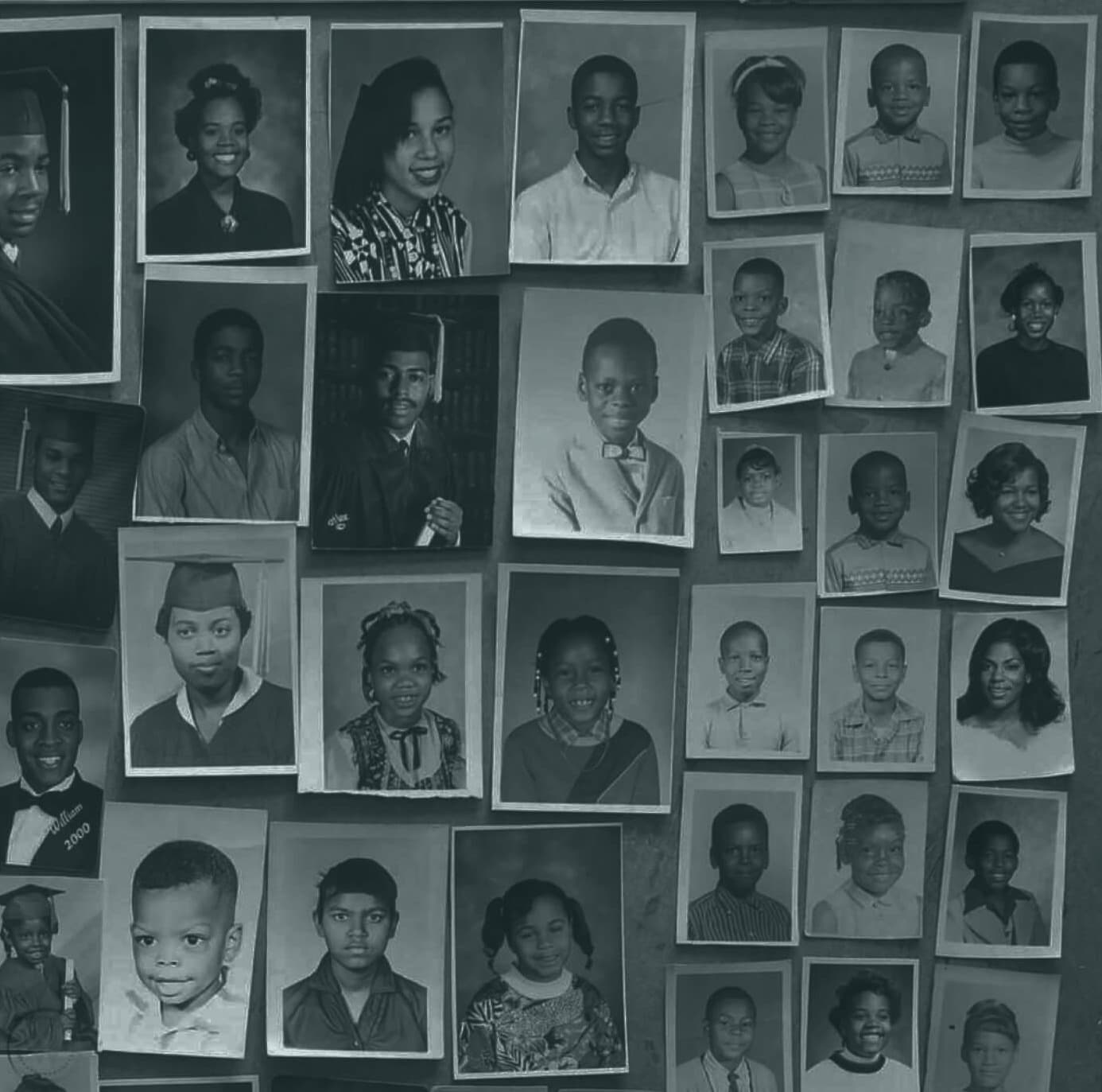 We interviewed the CGR team and reviewed all of their content. Based on this research, we created copy and illustrations for a timeline recounting CGR's origins, mission, and achievements, emphasizing their relevance against the backdrop of the COVID-19 pandemic and the BLM movement.
Content Creation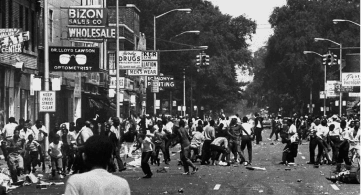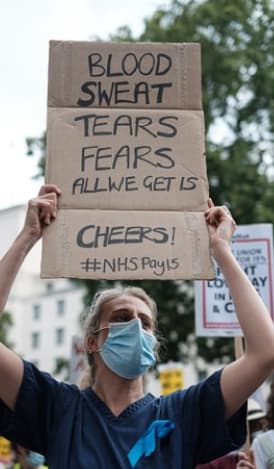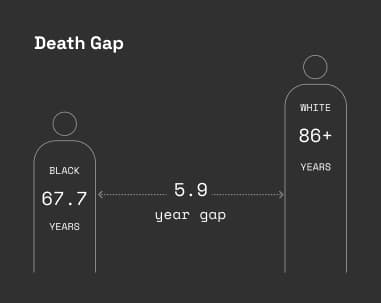 CGR's mission is deeply rooted in its local context, so we decided to use the St. Joseph River as a core element of their website's design. The river flows through western Michigan, between the towns of Benton Harbor and St. Joseph. Health disparities between these two communities are emblematic of the impact of systemic racism on the health of populations of color across the country.
Design Inspiration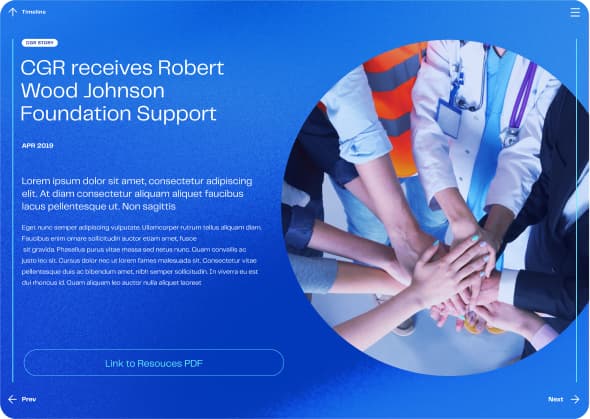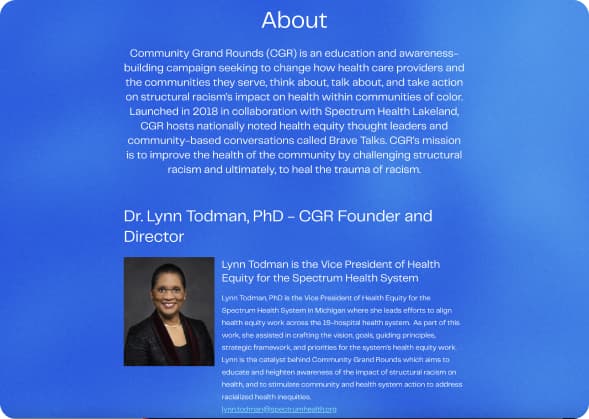 The CGR story was broken down into a timeline of fifty slides containing a rich collection of photos, videos, and illustrations. To make the slides visually compelling we created a series of customizable templates offering a wide variety of layout options.
Visual Storytelling
The timeline's unique navigation was inspired by the St. Joseph River. Its westward flow gave us the idea to switch from traditional vertical scrolling to horizontal scrolling along a curve. Each slide appears to grow as it emerges from the margins, then shrinks as it recedes into the 'horizon.'
Navigation
"We had a mission to tell a rich and complex story. Graveflex 'got us' from the very start, they listened intently and brought their team of extraordinary experts to tell the story–the vivid and engaging design blew us out of the water, and we could not have been happier with the final product. Thank you Graveflex!"
-Dr. Lynn Todman, VP of Health Equity, Spectrum Health